I subscribe to Blabbermouth's RSS feed, and in the last couple of days there have been some great items of note. Here are some that caught my eye.
1.
Tyr
. If you're a fan of these Faroese folk metallers, you'll be happy to hear that
they'll have a new album coming out in late spring or early summer
. I really like Tyr, so I'm looking forward to hearing their new stuff.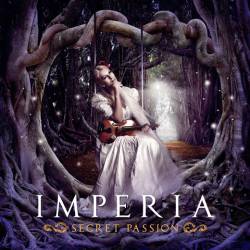 2.
Imperia
, fronted by Helena Iren Michaelson, is getting set to release their new album,
Secret Passion
, on March 25. They currently one of the songs, "Fragile", streaming online
here
. I listened to it and really enjoyed it; Helena sounds awesome and she really shows off her lower and upper range equally well in it.
3.
Leaves' Eyes
. The track listing of their upcoming album, Meredead, includes a Gary Moore, namely of the song "To France."
LE is currently filming a video
for their version of it at a castle in Sweden. April 22 is the date for you lucky Europeans to keep in mind for the release of this album!
4.
Xandria
-ish-related news. Curious about what the two former Xandria singers are up to? Well, Kerstin Bischof, who replaced Lisa Middlehauve,
is releasing a solo album
. What is interesting about this is that she is collaborating with Lisa on the album's artwork, where Lisa's art and photography will be featured. Additionally, according to the Blabbermouth article, Lisa will also be performing live with Kerstin. Sonic Cathedral has an exlusive interview,
here
, about the album and how the two ex-Xandria front women became friends.